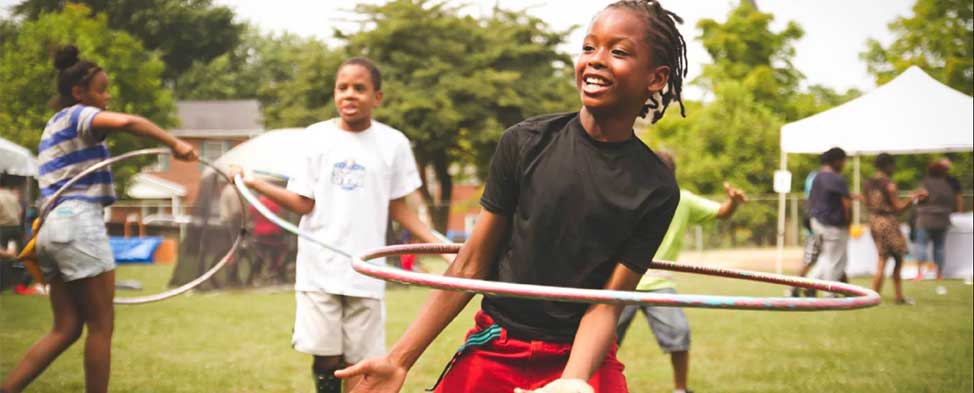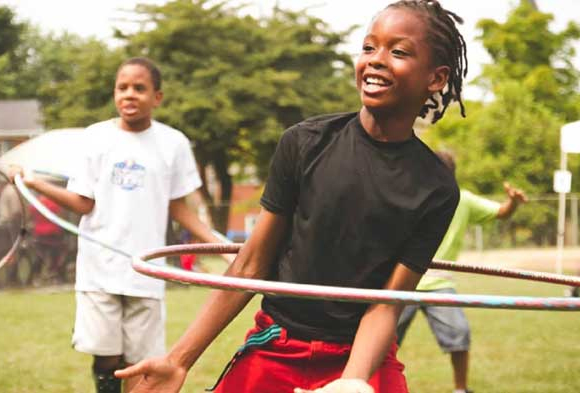 Photo courtesy of the Pittsburgh Parks Conservancy
A Just Public Realm for Pittsburgh
If a region's people are its heart and soul, then its public realm is the lifeblood that keeps it vibrant and alive. It is the spaces where its citizens share and cross paths, play, celebrate and contemplate. It is the safe, beautiful places where all can be themselves, exercise, heal, learn and soak in everything that nature has to offer.
The Heinz Endowments' decades of grantmaking in the public realm arena represents our reverence for free cultural expression, design excellence, and the preservation of natural resources and amenities throughout the Pittsburgh region.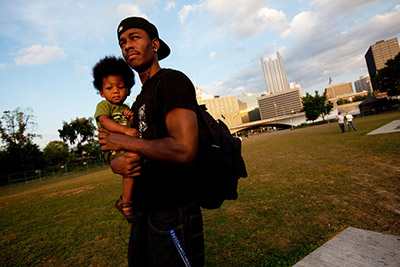 Much of our grantees' public realm work simultaneously touches all three of our strategic emphasis areas - Creativity, Learning and Sustainability - with every member of our grantmaking team involved in this work in some way. Our grantee applications further highlight the importance of the public realm to Pittsburgh and its surrounding communities. In 2017 alone, the Endowments awarded $2.5 million for different park, plaza and play spaces that are among the 17 projects underway across the region, requiring nearly $71 million in total funding from a variety of sources.
It is with this in mind that we conceived of a system by which we determine how to ensure that our investments in the public realm accurately reflect both our values and the needs of the greater Pittsburgh community.
The process for determining this system was inspired by the Endowments' vision of a Just Pittsburgh, brought to life by our president, Grant Oliphant, with the help of our diverse group of grantees and partners. It is through this lens of a Just Pittsburgh that we embarked on a journey to determine how we best invest in our public realm, and the residents and natural resources that shape it.
The resulting "A Just Public Realm for Pittsburgh" is a living document that will evolve with the input of our grantees, the residents of the region, and the needs necessitated by a changing climate.
What does "A Just Public Realm for Pittsburgh" represent? It is a reflection of our commitment to the values we share as an organization — values that will guide support of projects that incorporate not only design excellence, but also clear plans for positive impact on public life and urban justice.
We invite you to learn more about the Endowments' public realm work. For a detailed account of our vision, please read the "A Just Public Realm for Pittsburgh" document below. To learn more about our criteria for funding, please read the "Public Realm Funding Information" document. For additional public realm-related questions, please contact us at publicrealm@heinz.org.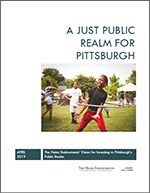 A Just Public Realm for Pittsburgh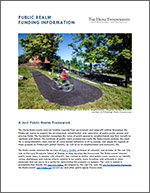 Public Realm Funding Information
(Photo by Annie O'Neill for The Heinz Endowments Downtown Now Photography Project.)