Season 3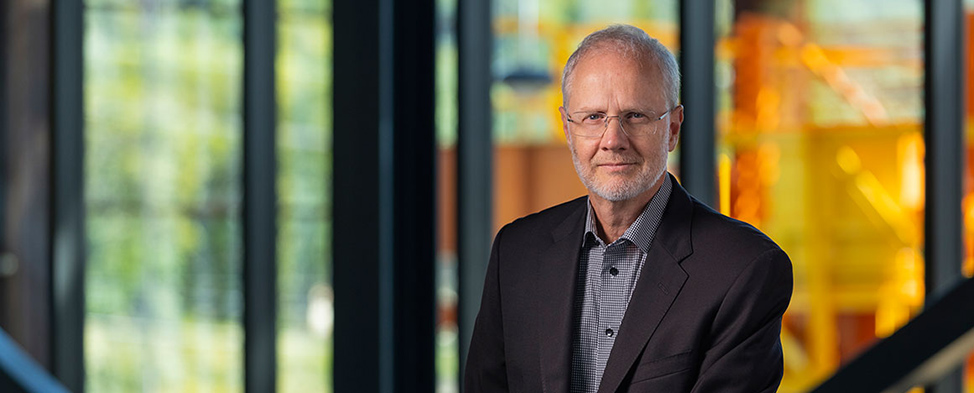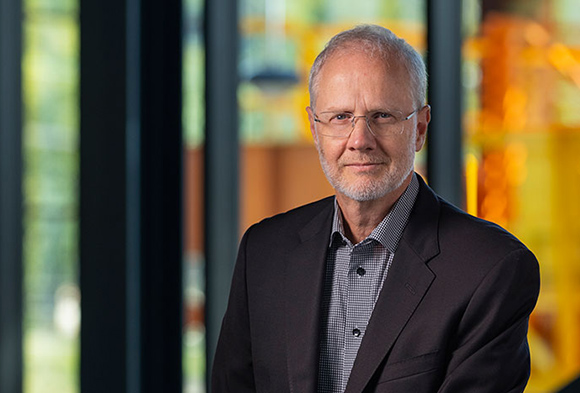 Grant Oliphant, former president of The Heinz Endowments and host of "We Can Be." Photo by Joshua Franzos
Season 3, Episode 12

Season 3, Episode 11

"Reach" author & BMe co-founder Trabian Shorters on the astounding power of asset framing
Trabian Shorters, international expert on the cognitive structure of "asset framing" and co-founder and CEO of the Miami, Florida-based BMe joins host Grant Oliphant. Trabian shares the ways asset framing can inform the national dialogue on police violence against people of color, how John Legend's contribution to "Reach" inspired him, and why he believes we can truly be a land of liberty and justice for all.


Season 3, Episode 10

Robin DiAngelo on why it's so hard for white people to talk about racism
Robin DiAngelo's "White Fragility: Why It's So Hard For White People to Talk About Racism," had an 85-week run on The New York Times Bestseller List upon its release in 2018, and has since been published in five languages, striking a major chord during the rise of the Black Lives Matter movement. Robin challenges us to consider the deeply embedded racism that many white people have, and the "white fragility" that they must overcome for substantial progress on personal and societial racism to happen.
Season 3, Episode 9

Artist & cultural agitator D.S. Kinsel protests with art & leads with heart
D.S. Kinsel is – in his own words – a "multidisciplinary artist and cultural agitator" who in 2014 co-founded BOOM Concepts, an art collective "dedicated to the advancement of Black and brown artists from marginalized communities across America." D.S. – the curator of #ACTIVISTprint, a collaborative public art program of The Andy Warhol Museum - shares whether he considers his work to be protest art, his connection to his hometown's considerable art legacy, and why agitating with art is a vital part of society's progression.

"How can people evolve," D.S. asks, "without a bit of agitation?"


Season 3, Episode 8

The radical imagination of PolicyLink founder Angela Glover Blackwell is building a more equitable world
The very fact that our country is having a conversation about equity now is due in no small part to the groundbreaking work of Angela Glover Blackwell, who founded PolicyLink 20 years ago with a simple but profound aim: to advance racial and economic equity for all. "Radical imagination is fueling change," Angela says. "And when we embrace it, true and transformational solidarity is possible."


Season 3, Episode 7
The fight against environmental racism w/ NAACP Environmental Justice program dir. Jacqueline Patterson
Communities of color breathe in nearly 40 percent more polluted air than white communities, and African-American children are three times as likely to suffer an asthma attack. And that's just the tip of the environmental racism iceberg. While these are undeniably stark statistics, they are being addressed head on by Jacqueline Patterson, the senior director of the NAACP's Environmental and Climate Justice Program., and coordinator & co-founder of Women of Color United.


Season 3, Episode 6

Season 3, Episode 5

Justice, poetry , race & activism in education with Dr. Valerie Kinloch
Author, scholar, and education leader Dr. Valerie Kinloch has penned "Harlem on Our Minds: Place, Race, and the Literacies of Urban Youth" and "Crossing Boundaries: Teaching and Learning with Urban Youth," and is the editor of the recently published compilation "Race, Justice, and Activism in Literacy Instruction."

She shares the core belief that keeps her fighting for what's right: "If we're not innovating and agitating, we can't possibly disrupt inequitable education systems."
Season 3, Episode 4

Why tackling climate change is absolutely doable w/ Jonathan Foley, Exec. Dir. Project Drawdown
Dr. Jonathan Foley, world-renowned environmental scientist, sustainability expert, author, and executive director of Project Drawdown, shares why – despite seemingly insurmountable political and cultural obstacles – he believes tackling climate change is "absolutely doable." Regardless of climate science deniers, Jonathan says there is no contesting the reality of what we are facing. "Climate change is real," he says. "Mother Nature is slapping us in the face about it."
Season 3, Episode 3

"Decolonizing Wealth" author Edgar Villanueva on using Indigenous wisdom to heal inequities
Lumbee Indian tribe member Edgar Villanueva, author of "Decolonizing Wealth: Indigenous Wisdom to Heal Divides and Restore Balance," shares why "listening in color" may be a key in addressing our nation's systemic racial and ethnic equity disparities. "Putting judgments and preconceived conclusions aside, and being open to listening through the space of the other person or group's lived experience can lead to a better sense of understanding," Edgar says.


Season 3, Episode 2

Acclaimed Post-Gazette columnist Tony Norman's writing is trying to help fuel a revolution toward justice
For the past 24 years, renowned Pittsburgh Post-Gazette columnist and book review editor Tony Norman has written about the most pressing issues of the day, proving to be an important and eloquent voice of truth. Tony shares stories of his early days as a pop culture writer in the '90s, including the David Bowie/Nine Inch Nails show that changed his career; his reception as the Post-Gazette's first Black columnist; and the column he wrote that most moved him – and cemented his decision to "always be on the side of the underdogs."




Season 3, Episode 1

Mikael Chukwuma Owunna has described himself as a "queer Nigerian-Swedish American photographer, Fulbright Scholar and engineer" who "imagines new universes and realities for marginalized communities around the globe." Author of "Limitless Africans," featuring portraits of 50 LGBTQ+ individuals of African descent who are thriving around the world, his "Infinite Essence" exhibition of large-scale photographs presenting glittering Black bodies as gorgeously ethereal universes, has moved audiences across multiple continents.