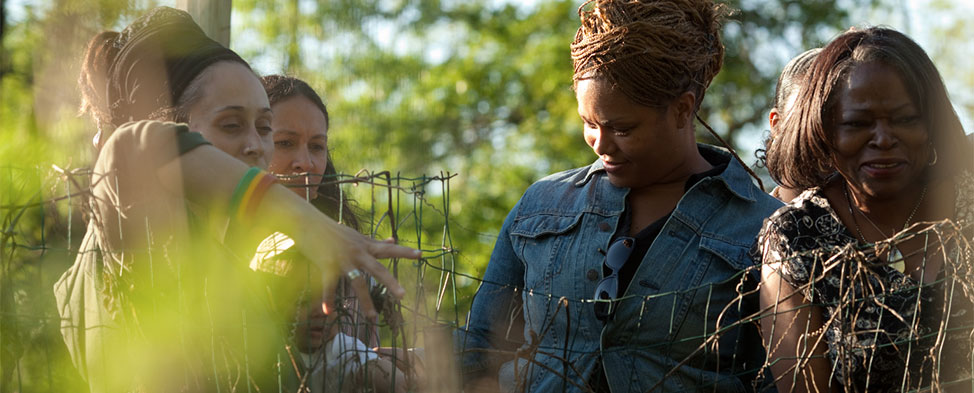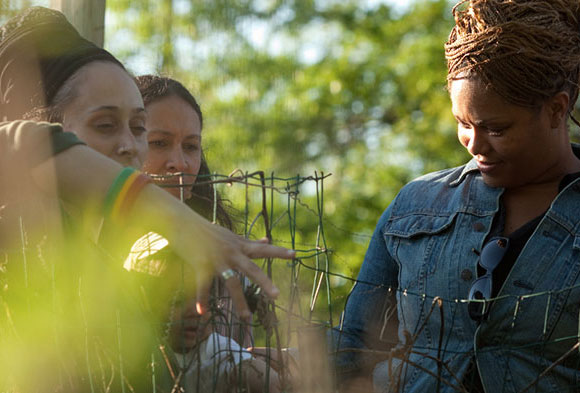 Healcrest Urban Farm located in the East End of Pittsburgh. Photo by Joshua Franzos
The Heinz Endowments provides several resources for media outlets as well as other organizations and individuals who want to learn more about the foundation and its work. Communications Department staff is available to answer questions or make referrals, and various articles, reports and other materials offer a range of information about the Endowments, our grantees and the issues we care about.
Endowments Communications Department
John Ellis, Vice President of Communications, foundation spokesperson and media liaison: je@heinz.org, 412-338-2657
Courtney Tolmer, Communications Manager, webmaster, photography/video manager and archivist, h Magazine project manager: ctolmer@heinz.org, 412-338-2635
Carmen Lee, Senior Communications Officer, h magazine editor, general print and online editor: clee@heinz.org, 412-338-2628
Scott Roller, Strategic Communications Manager, media promotions, print and online writer, and co-producer of the Endowments' "We Can Be" podcast: sroller@heinz.org, 412-338-2619
Becky Brindle, Communications Associate, social media coordinator: bbrindle@heinz.org, 412-338-2636
Endowments Resources
One way The Heinz Endowments reports on its own work is through news releases produced by Communications Department that describe new grantmaking or programs, and explain the significance of the initiatives in the context of issues affecting the Pittsburgh region and beyond.

THE Point provides information, insight and commentary from Endowments leadership, staff and partners about critical issues affecting our region and beyond.

Hosted by The Heinz Endowments' former President Grant Oliphant with more recent episodes hosted by program staff, the "We Can Be" podcast brings vibrant, informed discussions on local, national and global challenges, and showcases thought-leaders in the social change arena.

In addition to news releases, the Endowments distributes foundation news through articles, special reports and multimedia projects that explain the different ways we are working in our community. Also contained here is current and archived news from print, broadcast and other media about issues, programs and activities involving or affecting the work of the Endowments.

The Endowments' full-color magazine, h, features stories about issues that are priorities for the foundation and the efforts of the Endowments, its grantees and its colleagues to address them.

Search our library to learn more about the Endowments, our grantmaking, and information concerning our work and investments.

The Endowments is committed to transparency in all grant activities, including financial reporting. Read the latest audited financial reports and Form 990-PF.

Read the latest available annual reports with financial summaries and listings of approved grants.

The frequently asked questions section provides answers to commonly asked questions about The Heinz Endowments.