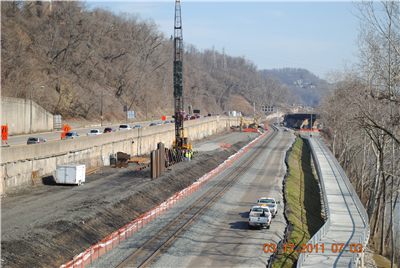 Rail, Trail and Road Construction along Rt. 28
Pennsylvania - Smart Transportation: Save Money and Grow the Economy
Yesterday in Scranton Governor Corbett announced the formation of a new transportation funding task force. The task force must confront the difficult, but essential role of providing recommendations to solve the transportation funding puzzle.

10,000 Friends of Pennsylvania recently collaborated with our partner Smart Growth America to craft: Smart Transportation, Save Money and Grow the Economy, a briefing document that highlights four recommendations that policy makers should use as they address Pennsylvania's transportation funding crisis.

To learn more about the report and the recommendations, check out our home page at www.10000friends.org.