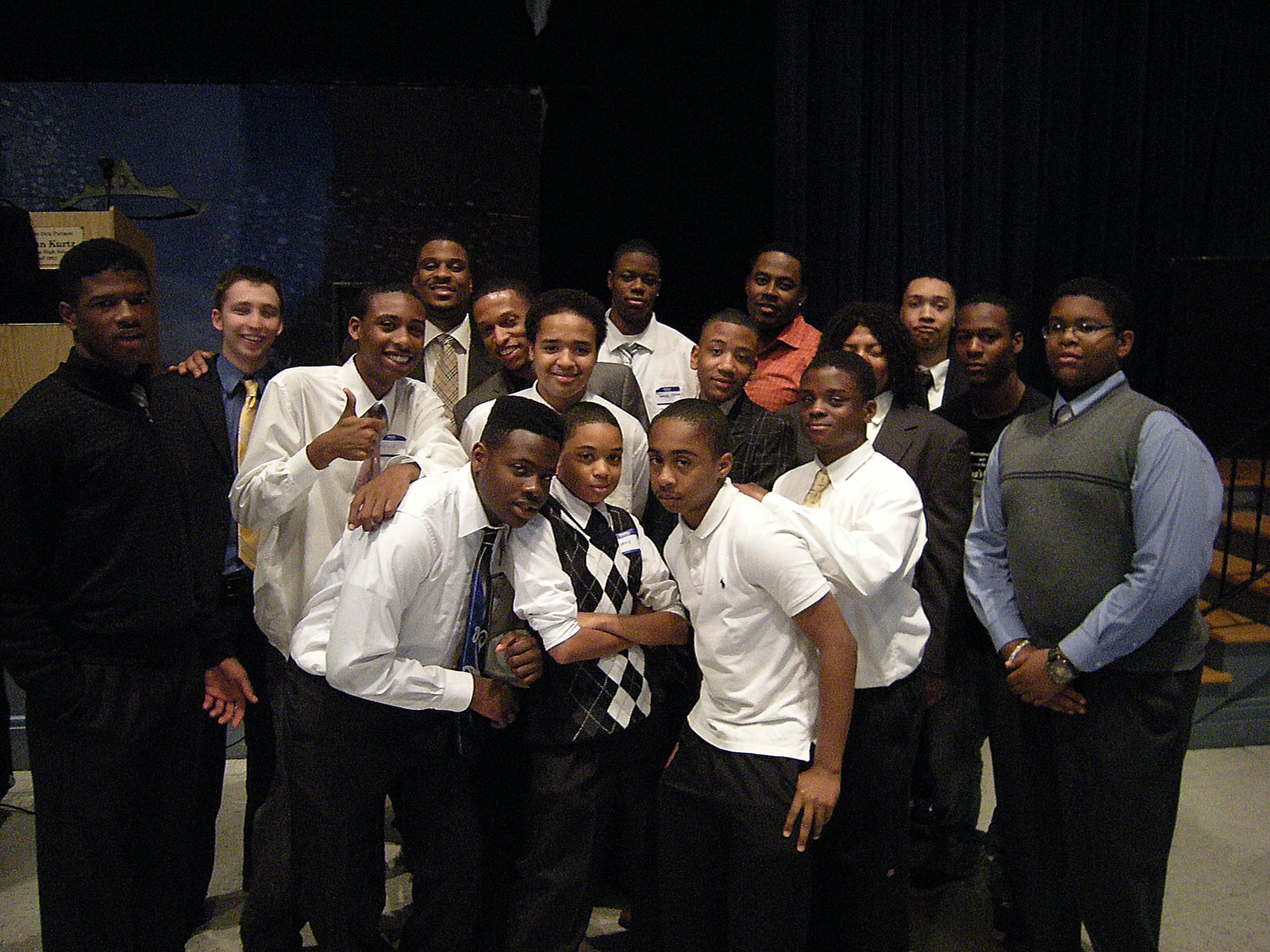 Heath Bailey and the Adonai Center's First Class of Fellows at Westinghouse High School, 2010-2011
Supporting School Leaders Bring Innovative Change
The Adonai Center For Black Males has yielded a tremendous amount of success for young men in the Pittsburgh Region. Some of that success has yet to be documented as Kevin Carter and his team's reach, is far beyond what they can measure or see in the present. A lineage of Adonai Fellows and the broader community is feeling the effect of their impact in and around the city of Pittsburgh.
As a former administrator in the Pittsburgh School District, I am humble to be one of the linchpins that supported Kevin's vision and the work of the Adonai Center for Black Males. This organization came to the rescue of a program I started at Pittsburgh Westinghouse called 'Power Wednesdays', in which I pulled students on their lunch breaks for mentoring and guidance mid-week. We had a curriculum that I could not manage and, at the same time, run a building. Kevin and his team arrived and took that program to a higher level and created workshops, retreats, mentoring sessions, and enrichment activities within the school. The Adonai Center was 100% committed to Pittsburgh Westinghouse students. In 2011, The Adonai Center followed me to Sto-Rox High School and started a program that replicated the ones he established in PPS.
Adonai's reach around it's mentees is wide, long, and strong. The Adonai Center's effect on young men has been sustainable due to the authenticity and fidelity of it's people and programming. This outreach is sure to interrupt and eliminate many disparities in these young men's demographic. For Black males, education, mentorship, modeling, and socializing their intelligence are essential to survival in our current society. I have championed Kevin for many years and realize, at a deep level, that he and his organization are actually saving lives of young men in the Pittsburgh region.
The Adonai Center is a model of success.
Heath Bailey, Academic Principal
Khalid Bin Al Waleed School 6-12
Abu Dhabi Education Council
Abu Dhabi, United Arab Emirates