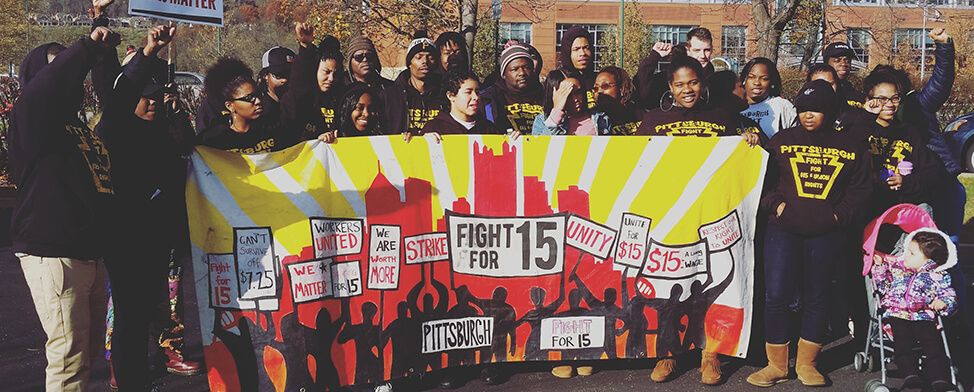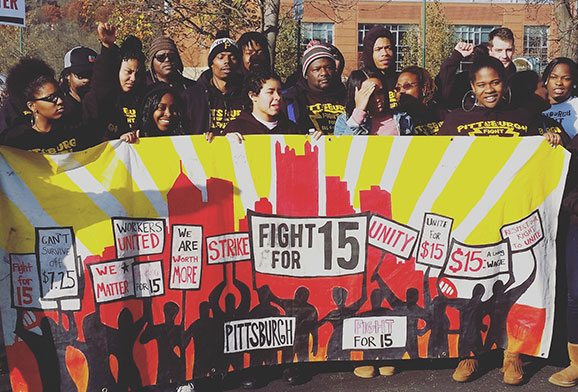 Photo courtesy of Pittsburgh United
Poverty is at the root of so many of the challenges we face in this country and here in southwestern Pennsylvania. It is still true today that the ZIP code in which a child is born is the largest sole predictor of that child's future life outcomes. From education, to health, to housing and transportation, poverty has deep and pernicious effects on the lives of those living in it and on everyone else in our society. While our societal awareness of these challenges is growing, so too is the gap between those with wealth and those without.
The Endowments is committed to addressing poverty and its impacts by supporting innovative grantees who are working towards fairness, opportunity and justice to improve the quality of life for all residents of our region. Our grantees are raising the wage floor for service sector employees; providing the tools for individuals to take the first steps out of poverty and the supports needed to build long-term wealth; protecting our public transit assets that provide the critical connections between work and home; fighting for the preservation and creation of high-quality, safe and affordable housing; and attracting the jobs of the future while building the school-to-career pipelines to make them more accessible to everyone.