Pittsburgh's Cultural Treasures Initiative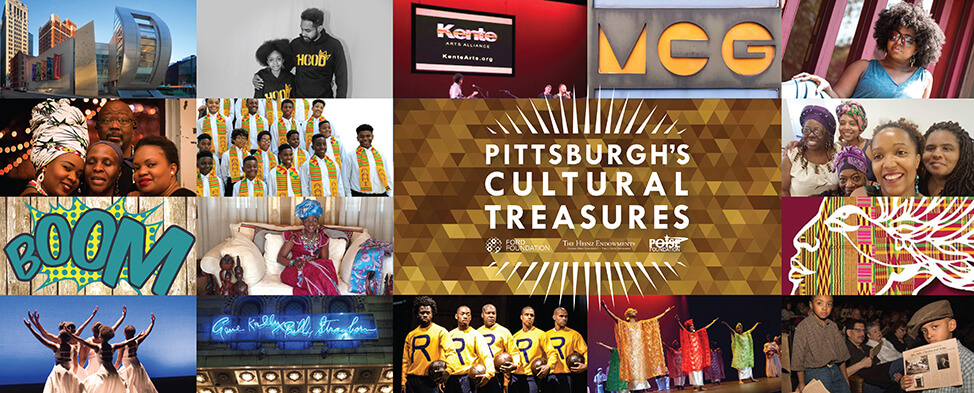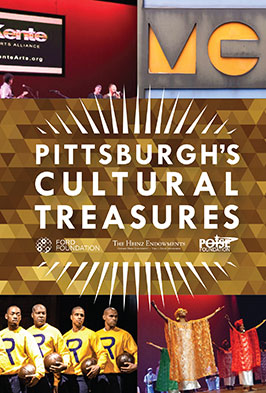 Pittsburgh's Regional Strategy for the Ford Foundation's America's Cultural Treasures Regional Challenge Initiative
Introducing the Treasures: A great day in the Hill District
The stories in this series celebrating 16 Black-led cultural organizations that are the first cohort in the Pittsburgh's Cultural Treasures Initiative will be posted on Tuesdays and Thursdays.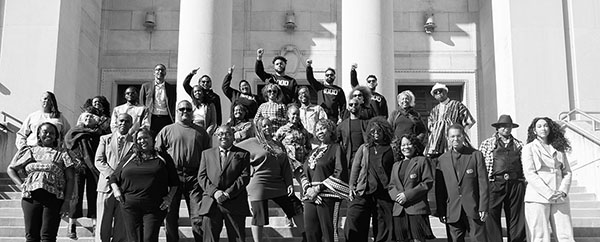 Ervin Dyer is not sure when he first came to know of "A Great Day in Harlem," the inspired 1958 black-and-white photograph of 57 jazz musicians gathered in the New York neighborhood once known as the capital of Black America.
But since he was a teenager, studying Harlem when he saw the image, he's never forgotten it. The assembly of those jazz musicians – in their suits and ties and fancy dresses, and those grand but frayed brownstones in the background – made for a memorable photograph.
The freelance photographer Art Kane, working for Esquire magazine, gathered the musicians – and the neighborhood children who spontaneously joined in – on the morning of Aug. 12, at 17 East 126th Street between Fifth and Madison avenues. The photograph's sepia beauty impressed Mr. Dyer, as did its powerful representation of Harlem as a home of Black ideas, culture, arts, music, and performance to shape identity and pride. So, for Mr. Dyer, the thought of having all of those contributors to Black arts and culture gathered at one place made it an enchanting moment – and one worth replicating in Pittsburgh.
In the spring of 2022, the Pittsburgh Black Media Federation (PBMF) was given a grant to help coordinate a project that would document the first cohort of Pittsburgh's Cultural Treasures, 16 Black-led cultural organizations in the Pittsburgh region that champion Africana arts and heritage. The groups also are part of America's Cultural Treasures, a Ford Foundation initiative created in response to both the COVID-19 pandemic and the urgent need to support underfunded arts organizations led by people of color. The Heinz Endowments was invited to participate in the initiative in the fall of 2020 and the following summer launched the $10 million Pittsburgh's Cultural Treasures, a program jointly funded by Ford and developed in partnership with the Pittsburgh-based POISE Foundation, America's oldest Black community foundation.
Mr. Dyer, a member of PBMF, was later asked to lead a multimedia project documenting the contributions of these cultural organizations to the region. Their stories and images will appear here on the Endowments' website and on Medium, the online social publishing platform.
As he began working on shaping the project, Mr. Dyer's first thought was that it would be special to gather the artists, directors, and innovators – and the writers who tell their stories – and re-create, as much as possible, the spirit and technique of Mr. Kane's historic image.
Mr. Dyer then asked a collective of Black scholars, writers, journalists, and photographers to help to profile the 16 creatives – the dancers, actors, directors, singers, visual artists, and nonprofit leaders.
"We set out to understand and highlight the work they currently do," he said, "and to show how their work is connected to a long legacy of Black thought and engagement of African arts, culture and ideas that foster community empowerment and self-development. I was excited to bring these artists together."
The group gathered at 2:30 p.m. on a Saturday afternoon to "best capture the autumn sun," said photographer Brian Cook, of Golden Sky Media.
They gathered in the historic Hill District, the Pittsburgh equivalent of Black Harlem, and a neighborhood once described as the Crossroads of the World, for the wave of musicians and artists who would wash through on the way from Chicago to New York.
They gathered in the center of the Hill, on the steps of the former Irene Kauffman Settlement House, an institution that in the 1900s offered services to immigrants and Black migrants from the South to help them begin a new life in urban Pittsburgh.
They gathered under the sunny skies, and the 16 treasures and writers climbed the stairs and stood in front of the building's bold columns and smiled.
The photographer clicked his camera. The rest, as they say, is history.
This project has been transformative for Mr. Dyer, allowing him to revisit a magical photograph from his childhood. In the same way, he's hoping that this project, these images and the stories will transform and inspire readers.
"For people of African descent, connecting to their African heritage continues to be a way to be made whole," he said. "For others, it is a way to begin to understand the vast humanity and innovation that flows, like a river, out of the continent and across Africa's global diaspora."
Even if that connection begins on the steps of an old settlement house in Pittsburgh's Hill District.

Ervin Dyer is a writer, editor, and sociologist who focuses on telling stories of the Africana community. Twitter: @eedyerson1
America's Cultural Treasures
Overview
The Heinz Endowments is honored to join the Ford Foundation and its national partners on the America's Cultural Treasures Regional Challenge Initiative. The Endowments has long held a deep commitment to supporting Black, Indigenous, People of Color (BIPOC) and cultural organizations in the Pittsburgh region. In the wake of a global pandemic and racial justice uprisings, philanthropy has been rightly challenged to examine its history and role in addressing inequity. Alongside other national and regional partners in this effort, we welcome this opportunity to lift up a proud cultural tradition, better understand its needs and significance, and invest in meaningful ways that will contribute mightily to the culture and dynamism of our community.
Ford's goal for the program is to "provide regionally significant cultural organizations of color with meaningful sums of operating support during this period of unprecedented upheaval, and to encourage related local efforts to strengthen cultural endeavors that reflect and benefit BIPOC communities over the next five years." The Ford Foundation will provide $5 million that will be matched with $5 million by the Endowments. Given Pittsburgh's demographics, the Ford Foundation and the Endowments have agreed that our regional focus will center support for the Black cultural sector, highlighting organizations whose historic contributions, commitment to cultural activities in the region, and future promise we will celebrate as "Pittsburgh's Cultural Treasures."
The primary objective of the Pittsburgh's Cultural Treasures initiative is to develop and implement the most celebratory, elegantly strategic, streamlined and appropriately measured regional challenge program in the nation.
Awardees
The organizations chosen to receive a total of $5.4 million were identified as leaders in producing work that centers and seeks to advance the people and culture of Black communities in southwestern Pennsylvania. The unrestricted grants range from $150,000 to $1 million.
The 16 recipients were selected from among 160 Black-led organizations identified by local foundations and cultural leaders. A steering committee of representatives from local and national philanthropies and cultural organizations developed the criteria for evaluating the list of organizations and made recommendations regarding recipients, with final selections made by the Endowments.
The organizations receiving funding through the Pittsburgh's Cultural Treasures program are: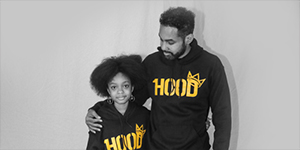 1Hood Media ($250,000) 1Hood Media builds liberated communities through art, education, and social justice programs, inspiring and developing the artists and activists of today and tomorrow.



Afrika Yetu arts center ($150,000) Afrika Yetu fosters the rich, diverse cultural perspective of people of African heritage through high quality education, vibrant performances and visual art exhibitions.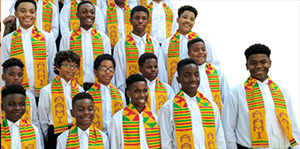 Afro American Music Institute ($500,000) The Institute engages youth in the practice, theory and knowledge of Afro American musical contributions to the world through music lessons, performance, and scholarship opportunities.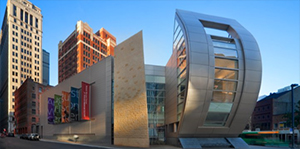 August Wilson African American Cultural Center ($1 million) Guided by the enduring truths and essential values evident in the work of August Wilson, the Center focuses on arts, storytelling, and learning related to the African American experience.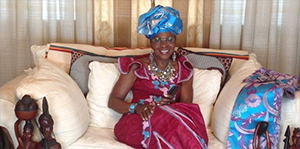 Balafon West African Dance Ensemble ($150,000) Balafon provides insightful, woman-centered perspective on West African tradition and culture as a source of healing and balance, and provides quality education and entertainment to audiences of all nationalities and walks of life.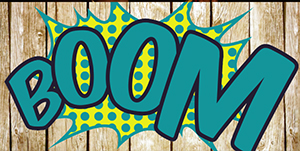 BOOM Concepts artist studios ($150,000) BOOM is dedicated to the development of artist and creative entrepreneurs representing marginalized voices, providing a space for field building, knowledge sharing, mentorship, and storytelling.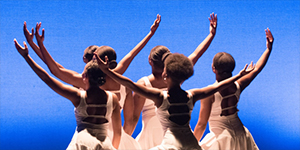 Hill Dance Academy Theatre ($500,000) The HDAT provides professional level training in Black Dance traditions, history, culture, and aesthetics that engages and empowers students to pursue dance careers.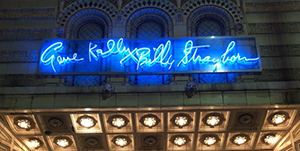 Kelly Strayhorn Theater ($750,000) Named after 20th century entertainment legends Gene Kelly and Billy Strayhorn, the Kelly Strayhorn Theater fosters bold and innovative artistry with a global perspective, and upholds a firm commitment to diversity in voice, thought, and expression.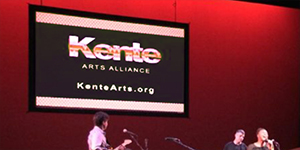 Kente Arts Alliance ($250,000) The Kente Arts Alliance is an African American arts organization that presents cultural programs that entertain, inform and uplift the residents of underserved communities.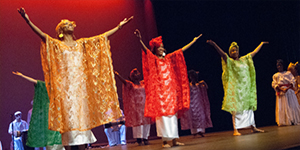 Legacy Arts Project ($250,000) The Legacy Arts Project preserves, promotes, and creates Africana arts that honor the history, heritage, and cultures of Africa diaspora with an aim of advancing healing and wellness, education, and community empowerment.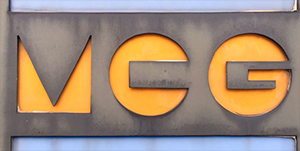 Manchester Bidwell Corporation ($500,000) Established in 1968, the Manchester Bidwell Corporation is a nonprofit art, education, and music organization that includes a vocational education and arts center, recording studio and record label.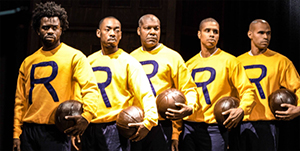 New Horizon Theater ($250,000) New Horizon Theater presents consistent, high-quality cultural event that reflect African-American points of view, and provides a space for ethnic writers and performers to further their professional development.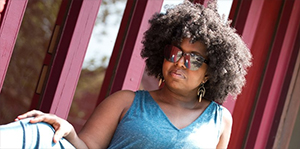 PearlArts Studios ($150,000) PearlArts is a dance-focused arts organization that provides music and media arts programming, and offers artistic experiences through creative residencies, innovative collaborations, dance and sound education, and outreach opportunities.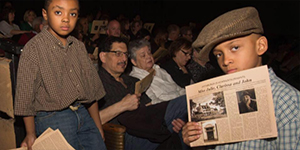 Pittsburgh Playwrights Theatre Company ($250,000) Pittsburgh Playwrights Theatre Company develops and showcases the works of local playwrights, and nurtures a racially and culturally diverse community of playwrights, directors, actors and technical specialists as they hone their craft and network creative opportunities.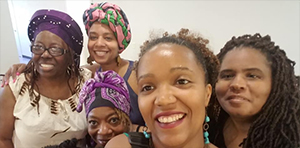 Ujamaa Collective fair-trade marketplace ($150,000) Ujamaa Collective acts a catalyst to advance Africana Women by providing a fair trade marketplace for cultural, artistic and entrepreneurial exchange.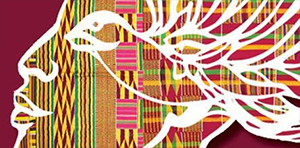 Women of Visions artist collective ($150,000) Women of Visions, believed to be the longest-running collective of Black women artists in the United States, promotes the arts, culture, and history of women of African descent by helping them excel as artists and to grow professionally through exhibitions, community collaboration, and educational programming.
The Endowments is partnering with Pittsburgh-based POISE Foundation, America's oldest Black community foundation, in designing and managing the Pittsburgh's Cultural Treasures program.
To learn more about the program and this first cohort of awardees, read the press release.
Program Goals
Our goals for the Pittsburgh's Cultural Treasures Initiative are:
To leverage the Ford Foundation's investment to create transformational change in Pittsburgh's Black cultural sector.
To celebrate creative organizations whose contributions have brought beauty and brilliance through the art they make, support, and share.
To support a cohort of Black cultural organizations in a self-determined process aimed at achieving their goals that may both lead them to long term and measurable success and concurrently position them for broader regional and national support.
To develop strategies that amplify the scope of Pittsburgh's Black cultural sector.
To use the initiative's evaluation and general learnings to inform the Endowments' future funding decisions and grantmaking strategy.
Program Values
Immediate and Deep Investments
Leveraging the Ford Foundation's grant and local funding, we hope to create transformational change by investing unrestricted dollars in Black-led cultural institutions, intermediary organizations and cultural anchors in our neighborhoods. Through the initiative we also seek to improve our ability, and that of the philanthropic sector, to become more aware of and responsive to emergent strategies from the field in the future. We believe that by providing immediate sizable support, we will acknowledge the tremendous work that continues to take place in our communities and celebrate the impact of Black-led cultural institutions, intermediaries, and neighborhood anchors on the financial, managerial, and artistic health of our region. We also believe that the leaders of these critical cultural organizations will find respite, rejuvenation and opportunities for increased creativity and innovation as a result of the monetary and general support received from the initiative.
Proclaim and Promote the Black Cultural Sector
The Endowments will utilize this grantmaking program to celebrate the work and accomplishments of Black-led organizations throughout Pittsburgh and the region. The awards are meant to recognize the perseverance of the Cultural Treasures and amplify their authority, excellence and ability to uphold the beauty and reflect the necessity of autonomy and independence. Using data-driven asset mapping and community voices, the Endowments will publish the findings drawn from the exploration of Black Cultural Treasures through digital and print publications.
Data Driven: From the Field First
Utilizing quantitative and qualitative information, the Endowments will work alongside a steering committee and community stakeholders to explore and document how deeply the work of cultural treasures impacts the overall vitality of the communities within which they exist, and who are those most deeply affected by their work. This data will be gathered through a series of community conversations and stakeholder focus groups that began in December 2020, as well as through community input from interviews, surveys and an online platform launching in mid-2021 to solicit nominations of Pittsburgh's Black cultural treasures. Through the online platform, the program will engage in an asset-mapping project that will broadly describe Pittsburgh's Black cultural resources and map them in real time.
While only a select number of Black-led cultural organizations will be recipients of monetary awards, community members and cultural workers are encouraged to use the online nomination form to help identify and map all Black-led cultural assets. By doing this, our communities will directly contribute to the conversation, "What defines a Cultural Treasure?" This input will also help us to marry the definition held within the Black community with that developed within philanthropic institutions. Together we will identify and underscore the unique characteristics of Black cultural organizations that make them invaluable to life in our city and region.
Program Strategy
Our proposed strategies for the Pittsburgh/Ford Regional Cultural Treasures work are to:
Immediately distribute significant funding to a select number of the Pittsburgh region's Cultural Treasures identified through the Endowments' past funding history and determined with input from the initiative's steering committee.
Conduct creative community and stakeholder conversations, and develop an asset-mapping project to define and document Pittsburgh's Black cultural sector.
Partner regionally and nationally to unearth key studies, findings and learnings that will enable us to improve long-term outcomes by utilizing best practices in program implementation.
Promote the findings of our study of the Black cultural sector in a manner that is mutually agreed upon by those who are participants within the study.
Provide capacity-building support to a cohort of Black cultural organizations that correspond to the Ford criteria and that communities of Pittsburgh and the Endowments recognize as Pittsburgh's Cultural Treasures.
Influence and improve grantmaking practices for the Black cultural sector at the Endowments and philanthropy more broadly.
To forge and support interdependent networks within philanthropy and in the field that will continue to impact the work beyond the initiative.
Design & Implementation
The initiative will distribute approximately $9 million dollars directly to Black-led cultural organizations, including to consultants and participants that aid in program design and implementation. Grants will be informed by a steering committee comprised of local, regional and national Black artists and arts leaders as well as representatives from the POISE Foundation and the Endowments. Final grant decisions will be made by The Heinz Endowments and the board of the POISE Foundation. Additional criteria will be developed in collaboration with the steering committee and made available for the public to review.
The initiative will consist of three primary grantmaking components:

Component 1: Initial Grants
Grants ranging from $500,000 to $1 million will immediately be provided to a select group of Pittsburgh's Cultural Treasures that have served as leaders and have demonstrated a commitment to Black people, arts and culture over a significant period time. These Black-led cultural anchors have made undeniable cultural contributions to the region and are recognized as authorities in the field by both philanthropy and by the communities with whom they work and represent.
Component #2: Capacity-Building Support
Concurrent with the community conversations described above, the Endowments will work with its partner, the POISE Foundation, and CJAM Consulting to design the program and manage asset mapping. Pittsburgh-based civic and cultural leaders as well as national and local consultants will assist in building a major funding program focused on capacity-building and implemented over multiple years with various levels of investment. The program will target a Pittsburgh cohort of organizations, in line with Ford Foundation criteria and Pittsburgh community input. Members of the selected cohort will receive significant multi-year support and will have access to a variety of capacity-building resources. All aspects of the program will be designed in collaboration with its participants to yield self-determined outcomes. Grant levels will be determined by the plans outlined by each participating organization.
Component #3: Funding Forward – Special Opportunity Awards
Funds will be set aside to be responsive to what is learned and in order to meet unanticipated needs as the initiative progresses. In addition, we expect that special opportunities will arise during the next three to five years that may require additional investment. We are reserving funds that will be geared toward supporting these developments.
The Heinz Endowments' Creativity program is committed to learn from the insights produced by joining the Ford Foundation in its America's Cultural Treasures Regional Challenge Initiative. We are especially interested in understanding, as a result of this effort, how to better integrate equity into our giving. We also plan to share the findings of this work with other Pittsburgh philanthropies.
Program Budget
$9 million grantmaking
$5 million unrestricted one-time grants
$3 million capacity-building support
$1 million funding forward special opportunity one-time awards – supporting emergent projects
$1 million administration
90 percent going to Black-led consulting groups; steering committee members, roundtable participants, evaluators and research partners; and program celebrations and retreats.