Pittsburgh's Cultural Treasures Initiative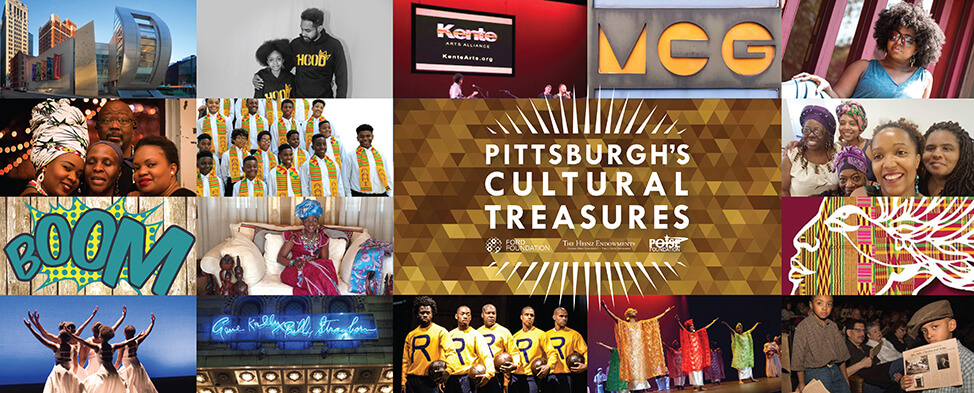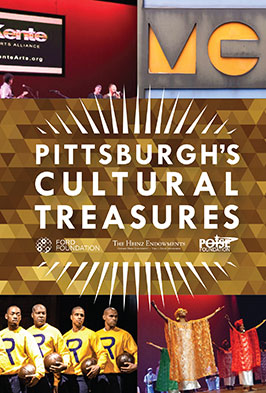 Pittsburgh's Regional Strategy for the Ford Foundation's America's Cultural Treasures Regional Challenge Initiative
Overview
The Heinz Endowments is honored to join the Ford Foundation and its national partners on the America's Cultural Treasures Regional Challenge Initiative. The Endowments has long held a deep commitment to supporting Black, Indigenous, People of Color (BIPOC) and cultural organizations in the Pittsburgh region. In the wake of a global pandemic and racial justice uprisings, philanthropy has been rightly challenged to examine its history and role in addressing inequity. Alongside other national and regional partners in this effort, we welcome this opportunity to lift up a proud cultural tradition, better understand its needs and significance, and invest in meaningful ways that will contribute mightily to the culture and dynamism of our community.
Ford's goal for the program is to "provide regionally significant cultural organizations of color with meaningful sums of operating support during this period of unprecedented upheaval, and to encourage related local efforts to strengthen cultural endeavors that reflect and benefit BIPOC communities over the next five years." The Ford Foundation will provide $5 million that will be matched with $5 million by the Endowments. Given Pittsburgh's demographics, the Ford Foundation and the Endowments have agreed that our regional focus will center support for the Black cultural sector, highlighting organizations whose historic contributions, commitment to cultural activities in the region, and future promise we will celebrate as "Pittsburgh's Cultural Treasures."
The primary objective of the Pittsburgh's Cultural Treasures initiative is to develop and implement the most celebratory, elegantly strategic, streamlined and appropriately measured regional challenge program in the nation.
America's Cultural Treasures
Pittsburgh's Cultural Treasures Awardees
The Pittsburgh Cultural Treasures Initiative is distributing approximately $9 million dollars directly to Black-led cultural organizations, including to consultants and participants that aid in program design and implementation.
Grants are being awarded in three phases:
In Phase I, 16 organizations received a total of $5.4 million in 2021, with the unrestricted grants ranging from $150,000 to $1 million. These recipients were selected from among 160 Black-led organizations and were identified as leaders in producing work that centers and seeks to advance the people and culture of Black communities in southwestern Pennsylvania. Read feature stories about these organizations: Introducing the Treasures: A great day in the Hill District.
The $3.2 million Phase II of the initiative focuses on capacity building, and in 2023 participating organizations are initially receiving one-time unrestricted grants of $10,000 and will engage in learning opportunities, coaching and workshops, and shared experiences with peers. The groups may be awarded additional funding to support critical mission-related work identified during the program. The organizations also are divided in two cohorts, with one receiving more extensive capacity-building support than the other.
For Phase III, funds will be set aside to be responsive to what is learned and in order to meet unanticipated needs as the initiative progresses, which could include additional grantmaking to support special opportunities that may arise.
Grantees in Phase I are below.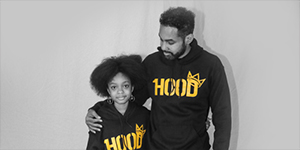 1Hood Media ($250,000) 1Hood Media builds liberated communities through art, education, and social justice programs, inspiring and developing the artists and activists of today and tomorrow.



Afrika Yetu arts center ($150,000) Afrika Yetu fosters the rich, diverse cultural perspective of people of African heritage through high quality education, vibrant performances and visual art exhibitions.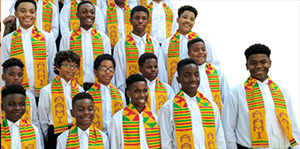 Afro American Music Institute ($500,000) The Institute engages youth in the practice, theory and knowledge of Afro American musical contributions to the world through music lessons, performance, and scholarship opportunities.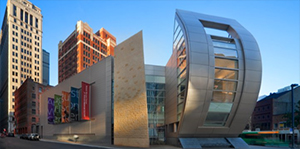 August Wilson African American Cultural Center ($1 million) Guided by the enduring truths and essential values evident in the work of August Wilson, the Center focuses on arts, storytelling, and learning related to the African American experience.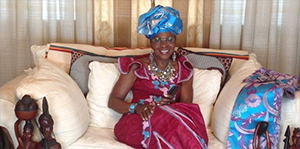 Balafon West African Dance Ensemble ($150,000) Balafon provides insightful, woman-centered perspective on West African tradition and culture as a source of healing and balance, and provides quality education and entertainment to audiences of all nationalities and walks of life.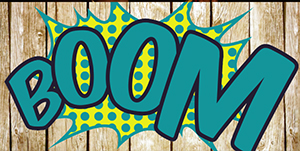 BOOM Concepts artist studios ($150,000) BOOM is dedicated to the development of artist and creative entrepreneurs representing marginalized voices, providing a space for field building, knowledge sharing, mentorship, and storytelling.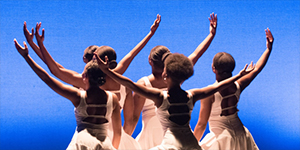 Hill Dance Academy Theatre ($500,000) The HDAT provides professional level training in Black Dance traditions, history, culture, and aesthetics that engages and empowers students to pursue dance careers.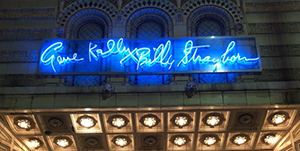 Kelly Strayhorn Theater ($750,000) Named after 20th century entertainment legends Gene Kelly and Billy Strayhorn, the Kelly Strayhorn Theater fosters bold and innovative artistry with a global perspective, and upholds a firm commitment to diversity in voice, thought, and expression.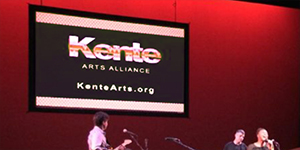 Kente Arts Alliance ($250,000) The Kente Arts Alliance is an African American arts organization that presents cultural programs that entertain, inform and uplift the residents of underserved communities.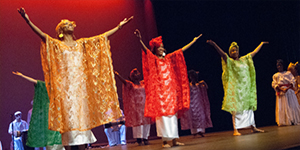 Legacy Arts Project ($250,000) The Legacy Arts Project preserves, promotes, and creates Africana arts that honor the history, heritage, and cultures of Africa diaspora with an aim of advancing healing and wellness, education, and community empowerment.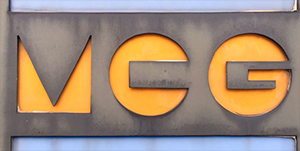 Manchester Bidwell Corporation ($500,000) Established in 1968, the Manchester Bidwell Corporation is a nonprofit art, education, and music organization that includes a vocational education and arts center, recording studio and record label.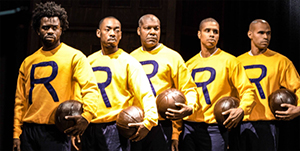 New Horizon Theater ($250,000) New Horizon Theater presents consistent, high-quality cultural event that reflect African-American points of view, and provides a space for ethnic writers and performers to further their professional development.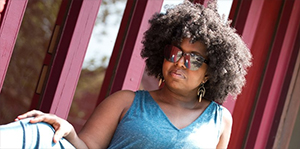 PearlArts Studios ($150,000) PearlArts is a dance-focused arts organization that provides music and media arts programming, and offers artistic experiences through creative residencies, innovative collaborations, dance and sound education, and outreach opportunities.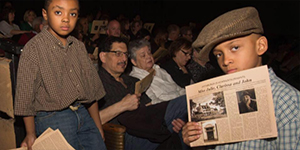 Pittsburgh Playwrights Theatre Company ($250,000) Pittsburgh Playwrights Theatre Company develops and showcases the works of local playwrights, and nurtures a racially and culturally diverse community of playwrights, directors, actors and technical specialists as they hone their craft and network creative opportunities.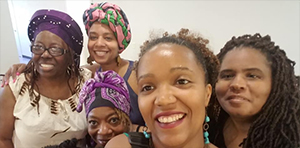 Ujamaa Collective fair-trade marketplace ($150,000) Ujamaa Collective acts a catalyst to advance Africana Women by providing a fair trade marketplace for cultural, artistic and entrepreneurial exchange.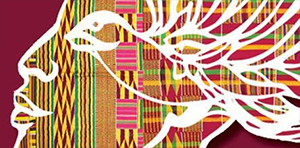 Women of Visions artist collective ($150,000) Women of Visions, believed to be the longest-running collective of Black women artists in the United States, promotes the arts, culture, and history of women of African descent by helping them excel as artists and to grow professionally through exhibitions, community collaboration, and educational programming.
The Endowments is partnering with Pittsburgh-based POISE Foundation, America's oldest Black community foundation, in designing and managing the Pittsburgh's Cultural Treasures program.
To learn more about the program and this first cohort of awardees, read the press release.