Creative Development Awards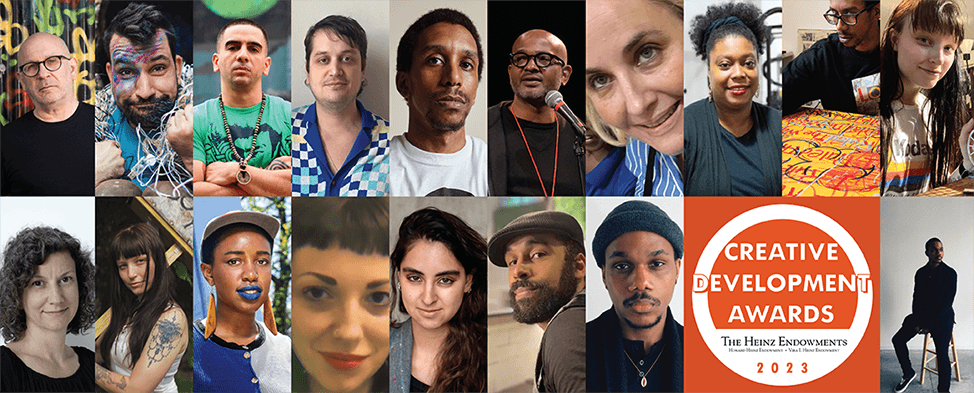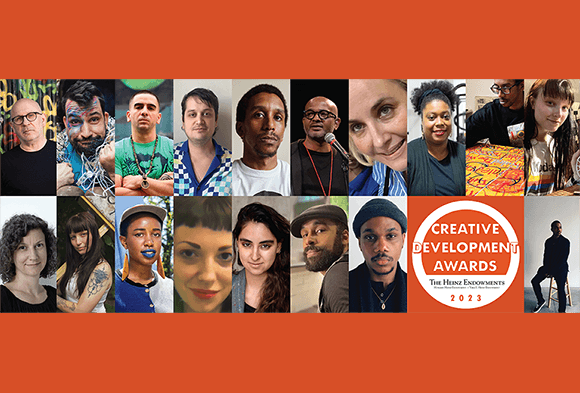 Creative Development Awards
The Heinz Endowments Creative Development Awards grantmaking program shines a light on our region's professional artists, with a particular focus on those whose artistic achievements show great promise.

This grants program is guided by the Endowments' recognition that the region's professional artists are central to its quality of life; are key definers, interpreters and critics of all aspects of our region; and represent the bedrock of our cultural institutions' work. The annual program will help advance awardees' careers through increased visibility, partnership opportunities, and financial assistance.
The Creative Development Awards program aims to:
support the creative development of professional artists in the region
create career advancement and recognition opportunities
incentivize creative partnerships among artists and local cultural organizations
increase the visibility of independent working artists in the region's cultural life.

Two types of awards are included in the Creative Development Awards:
Creative Development Grants: Professional artists in any discipline/media and at any career stage may apply directly for grants up to $20,000 to further artistic and career goals.
Residencies at Arts Organizations: Arts organizations may apply for grants up to $35,000 to host a residency with local, national or international artists or arts administrators. Artists working in all media are welcome. It is expected that three residencies will be awarded.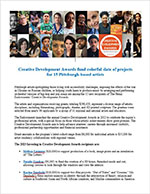 View the 2022 CDA press release here.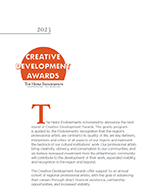 Please review the updated 2023 Creative Development Awards guidelines for information about the program's history, application instructions, and deadlines. The guidelines document contains links for applications.
Contact the Creative Development Awards team at CDA@heinz.org and include "Creative Development Awards" in the email subject line.