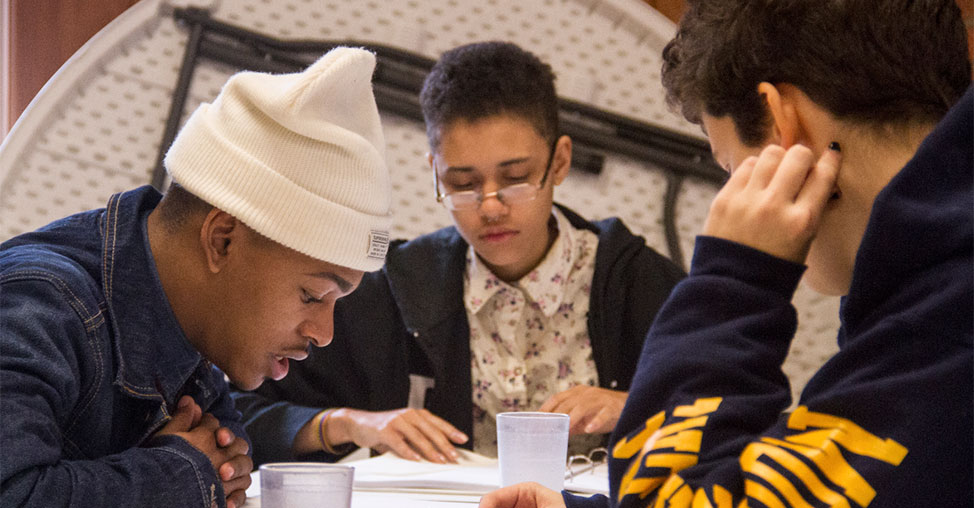 Youth participants from Dreams of Hope. Photo by Paul Kruse
The Transformative Arts Process (TAP) is participatory grants and professional development initiative that seeks to build the field of teaching artistry in Pittsburgh's distressed and African American communities, with the goal of increasing access to cultural activities for youth in the neighborhoods in which they reside.
The Heinz Endowments is proud to announce the latest request for proposals to the Transformative Arts Process (TAP), a grants program intended to build the field of arts-based youth development in African American and distressed neighborhoods. This RFP seeks to provide an opportunity for arts education organizations and programs that are focused on working with youth from these neighborhoods to provide opportunities for young creative people to invest money in their vision of an arts production, whether visual arts, multi-media, music, spoken word, theater, movement, design, fashion or other creative expression. Proposals are due May 1 and can request up to $15,000. To learn more about this grants opportunity and the Transformative Arts Process, please click here.
The deadline for applications to be submitted was May 1, 2017, and applications are no longer being accepted.