h Magazine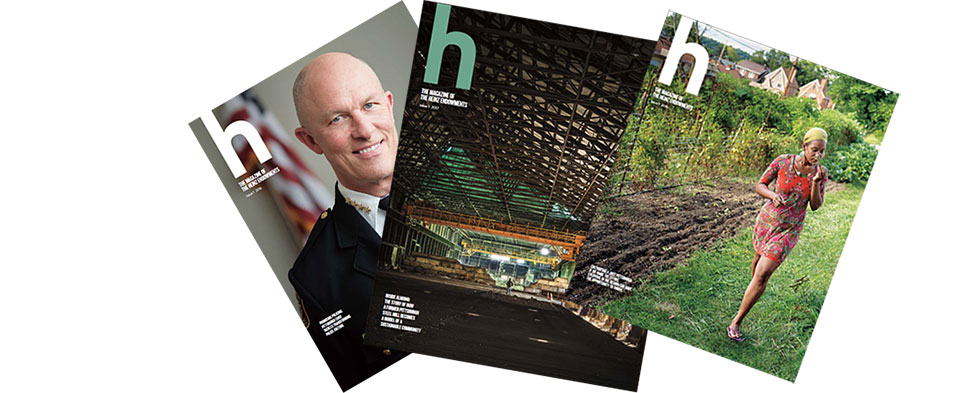 Latest Issue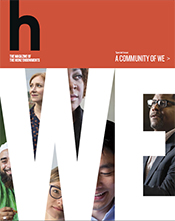 h magazine - Issue 2, 2017
Date:
11/27/2017
Magazine Issue:
Issue 2, 2017
In a nation divided, it's easy to complain about conditions that are keeping us apart. It's harder to offer solutions while acknowledging the problems, and harder still to demonstrate how to heal rifts rather than just talking about the importance of doing so. In this special
issue of h magazine, 29 Pittsburgh-area leaders describe how their work tries to build what we're calling "a community of we," a place where unity, respect and justice are priorities, and all have the chance to live to their fullest potential.
Note: This is the complete issue, and because of the file size, may take a few minutes to download. Individual sections of the magazine can be found below.
Table of Contents
h magazine - Issue 2, 2017 - Inside & Table of Contents
Who do we mean by "We"? By Grant Oliphant
Challenges in Pittsburgh & Intro
Community of We - Dr. Junlei Li
Community of We - H. Richard Milner IV
Community of We - Betty Cruz
Community of We - Ted Melnyk
Community of We - Brandi Fisher
Community of We - Zaheen Hussain & Brian Wolovich
Community of We - Barney Oursler
Community of We - Hamza Perez
Community of We - Dan Dalton
Community of We - Chaz Kellem
Community of We - Illah Nourbakhsh
Community of We - Janera Solomon
Community of We - Sheryl St. Germain & Sarah Shotland
Community of We - La'Tasha D. Mayes
Community of We - Rev. Dr. Vincent Kolb
Community of We - Mila Sanina
Community of We - Jamil Bey
Community of We - Majestic Lane
Community of We - Rabbi Ron Symons
Community of We - Jocelyn Horner
Community of We - Fred Brown
Community of We - Seth Rosenberg & Adil Mansoor
Community of We - Dr. Deborah Gentile
Community of We - Rev. Tim Smith
Community of We - R. Henry Reese
Community of We - Michaela Diallo
The Road to We By Angela Glover Blackwell
h magazine - Issue 2, 2017 - Here & There