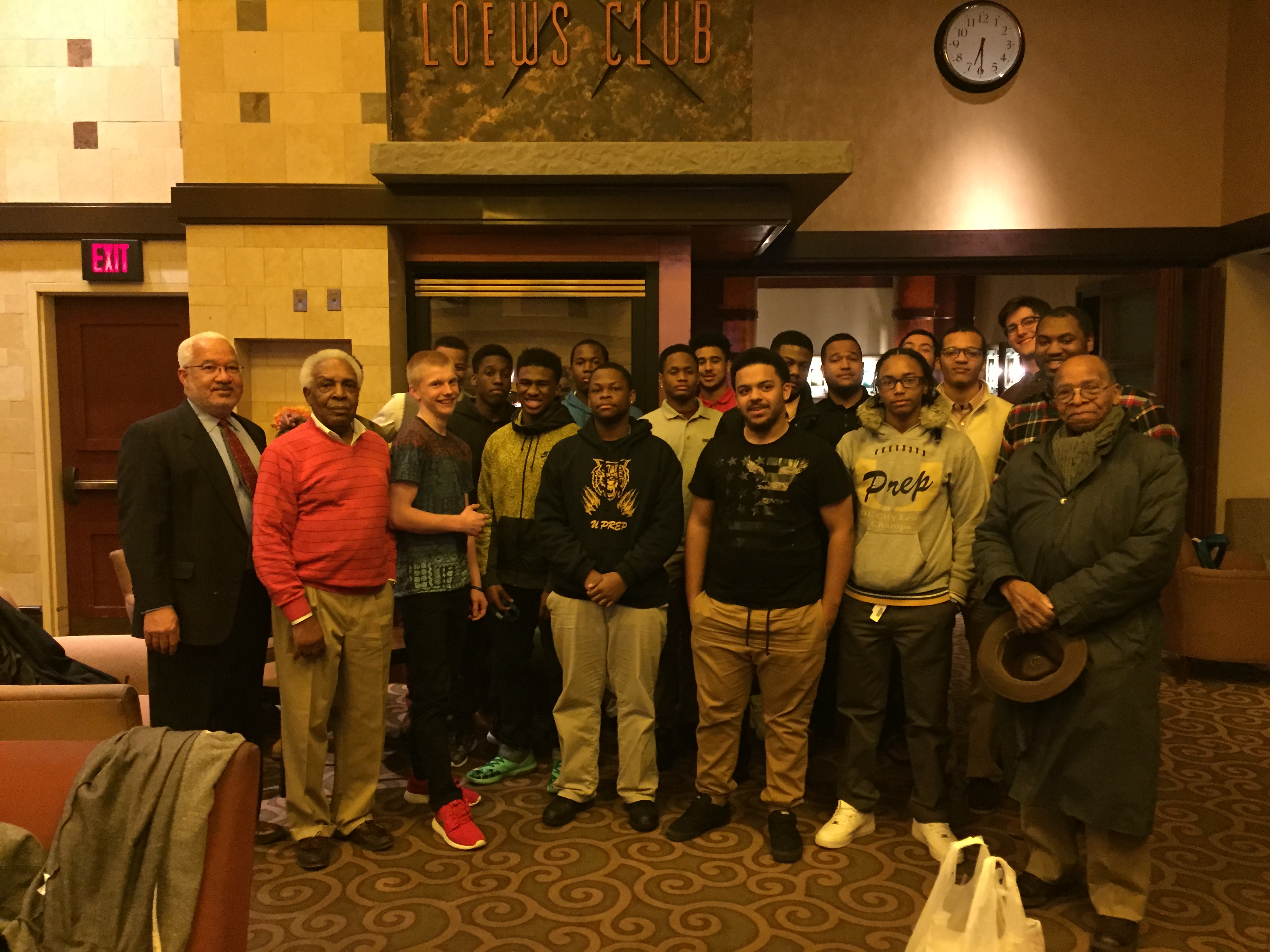 Connecting the Multiple Generations of Men to Inspire Hope through History
Earlier this year, a number of Adonai Fellows from multiple chapters came together to see the film Selma. The opportunity was made possible by the Sigma Pi Phi Fraternity, the oldest black fraternity in the United States. In addition, a few of the Sigma Pi Phi brothers (also known as Boulé Brothers) were kind enough to speak on what the film meant to them, how they played a role in the film's events, and the long struggle for civil rights in this country.
Sigma Pi Phi was established in 1904 in Philadelphia. A highly exclusive fraternity, its membership counts only 5,000 in number. The term Boulé means "Council of Noblemen," and the Brothers have provided leadership during trying times in American history and have addressed social issues facing African Americans since its inception.
"It's incredible how far we've come," said Mr. Eric Springer. A distinguished leader in the region, he was kind enough to share his expertise as a lawyer on the matter of racial segregation and the part he played during the Civil Rights Movement. "Institutional racism has a legal precedent in this country," he continued, "from it's founding, people of color have been counted as 3/5ths of a full person, and that was in the constitution."
But Selma is based on events that took place long after the signing of the constitution, and even after slavery had been overturned. Despite that passage of time, America was and is still tarnished by institutional racism. The events depicted in the film were actions taken by Dr. Martin Luther King and his organization Southern Christian Leadership Conference in order to gain voting rights for black Americans.
"Even though African Americans were technically legally able to vote, many southern towns had in place voting laws designed to keep them from voting," Mr. Springer said. "In some cases, you'd have to guess how many jelly beans were in a jar to qualify your right to vote."
"Voting is crucial," the Honorable Judge Joe Williams said, "policies enacted by our representatives determine the movement of society. Immigration, child care, who gets taxed, who gets access, who gets support – voting is an opportunity, voting is an equalizer."
It was heartening to hear the opinions and thoughts of those who lived through the era imparted on the next generation – a generation that benefits from the sacrifices made by those who came before them. They were closer to the events of Selma, but Mr. Springer was a young NYU student of law when he had an incredible opportunity.
"I was chosen to help research Thurgood Marshall's case that would overturn legal segregation, Brown vs. Board of Education."
Along with the film, some of our Fellows got a healthy dosage of living history that night, and perhaps a new found appreciation of the civil rights from which they can all benefit.
But we know there is plenty to be done. Dr. Haley, Professor Emeritus of Pitt and Adonai Center consultant said just before we entered the theater, "You must determine your own destiny – no one will do it for you."
- By William Ferens