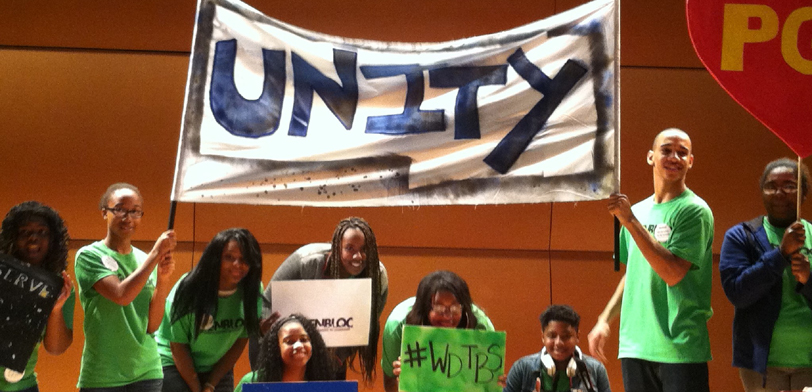 Research + Engagement = Advocacy
Good morning! My name is James Fogarty. I'm the Communications Director here at A+ Schools, Pittsburgh's community advocate for equity and excellence in public education.
Over the next two weeks, I'll be your humble blogger. I hope through these posts, you come to know and understand our work.
So how do we advocate for equity and excellence? Well it starts with research.
For the past ten years we have published a Report to the Community on Public School Progress to provide parents, policy makers and key stakeholders information about how our schools are doing. In many ways, this report gives the public a sense of how are schools are doing in educating students, but it doesn't necessarily tell you why things are the way they are.
For that, we needed to engage the public in a dialogue about the research. We started our School Works community action research program five years ago as a way to better understand what's happening in our schools from the administrators, teachers and students in the building. Over time we've built a solid understanding of the equity gaps that exist, we've advocated for changes to address them, and we've won some change for students (click here to see a summary).
On April 29, 2014 we'll be releasing our next report about what's happening in our schools. You should join us. For the first time, we'll be releasing data from a student survey that included the voices of over 500 high school juniors from all of Pittsburgh's high schools. They were asked questions related to their school climates to academic resources available to them.
Well, that's all for today, tomorrow, I'll share a little more from our students about the work they do with TeenBloc, our youth advocacy program. Thanks to the Heinz Endowments for helping us put their voices in the spotlight.