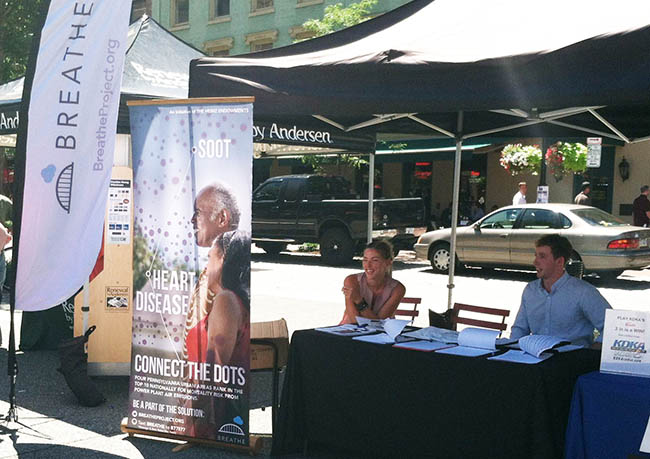 Our congratulations to former Heinz Endowments communications intern Brett Murphy who was among this year's finalists for a Pulitzer Prize in journalism. His USA Today Network investigative series on the trucking industry competed in the national reporting category.
Judges described his work as "a graceful, data-driven narrative populated by the truckers who transport goods from America's ports — spirited characters exploited by some of the country's largest and best-known companies." The joint winners for national reporting were the staffs of the New York Times and the Washington Post for their coverage of the first year of the Trump administration and the investigation into Russian interference in the 2016 presidential campaign.
It was just six years ago when Brett, then 20, worked at the Endowments the summer after his junior year at the University of Pittsburgh. Bright, eager and energetic, he tackled his assignments with enthusiasm and good humor, whether writing for h magazine or the foundation's websites, which included the Breathe Project site now operated separately by the Breathe Collaborative.
Brett also was a mentor for high school interns in the Endowments' Summer Youth Philanthropy Program, assisting them with various community awareness projects across Pittsburgh that focused on the theme of improving local air quality. His h magazine story on the Explorer ship, the world's first "green" education boat and the centerpiece of the RiverQuest environmental education program, was a finalist in the Golden Quill Awards competition recognizing excellence in regional journalism.
The Endowments is pleased to join parents, guardians, teachers and community members in supporting youth through our grantmaking and through our own foundation internship programs. And we are delighted to celebrate the achievements of the young people we have come to know.
Photo: Six years before he was a finalist for a Pulitzer in journalism, Brett Murphy, right, was a Heinz Endowments communications intern. In addition to writing assignments, Brett's responsibilities included helping Endowments youth philanthropy interns with projects promoting cleaner local air, such as a Breathe Project information table in Downtown Pittsburgh's Market Square.