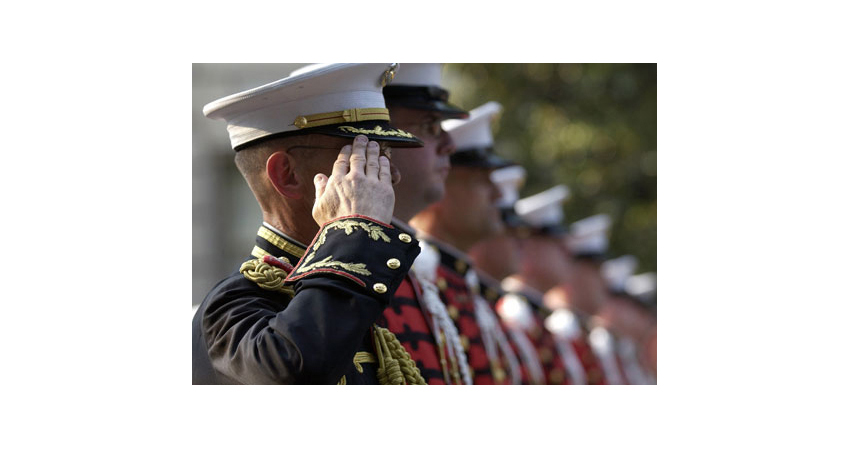 One of the many ways the Endowments works to make our community more equitable and just is to focus on the special challenges facing America's returning, post-9/11 veterans. The men and women we have been privileged to meet through this work have frequently shared with us how tired they get of hearing formulaic praise like "thank you for your service."
What they really want, they say, is to be valued for what they can contribute here at home and to be offered meaningful work commensurate with their skills.
To put it simply, they want jobs and opportunity as they transition back to civilian life, not lip service.
The Endowments' efforts to support veterans have been guided from the beginning by a belief that the men and women who served us so capably in the military should be viewed as assets as they return to civilian roles. As a group veterans tend to be more engaged in community life and higher performing in their professional lives than non-veterans. Yet their transition back into civilian life can be shockingly difficult, hampered by everything from hiring managers who don't know what to make of their military skills and experience to negative media portrayals of veterans as overwhelmingly broken and injured.
Working with the veterans population we support and a coalition of partners who share our focus, the Endowments has launched a public service campaign urging employers and the public to start seeing veterans differently—and to begin opening doors for them that still remain surprisingly closed. Information about the campaign, and about how you can help, can be found at www.rethinkvets.org.
Our veterans deserve more than our words. They deserve for us to see them for what they are—skilled contributors and leaders with so much yet to offer. Please join us in rethinking how America views its vets and welcomes them home.
---

Written by:



Grant Oliphant
President