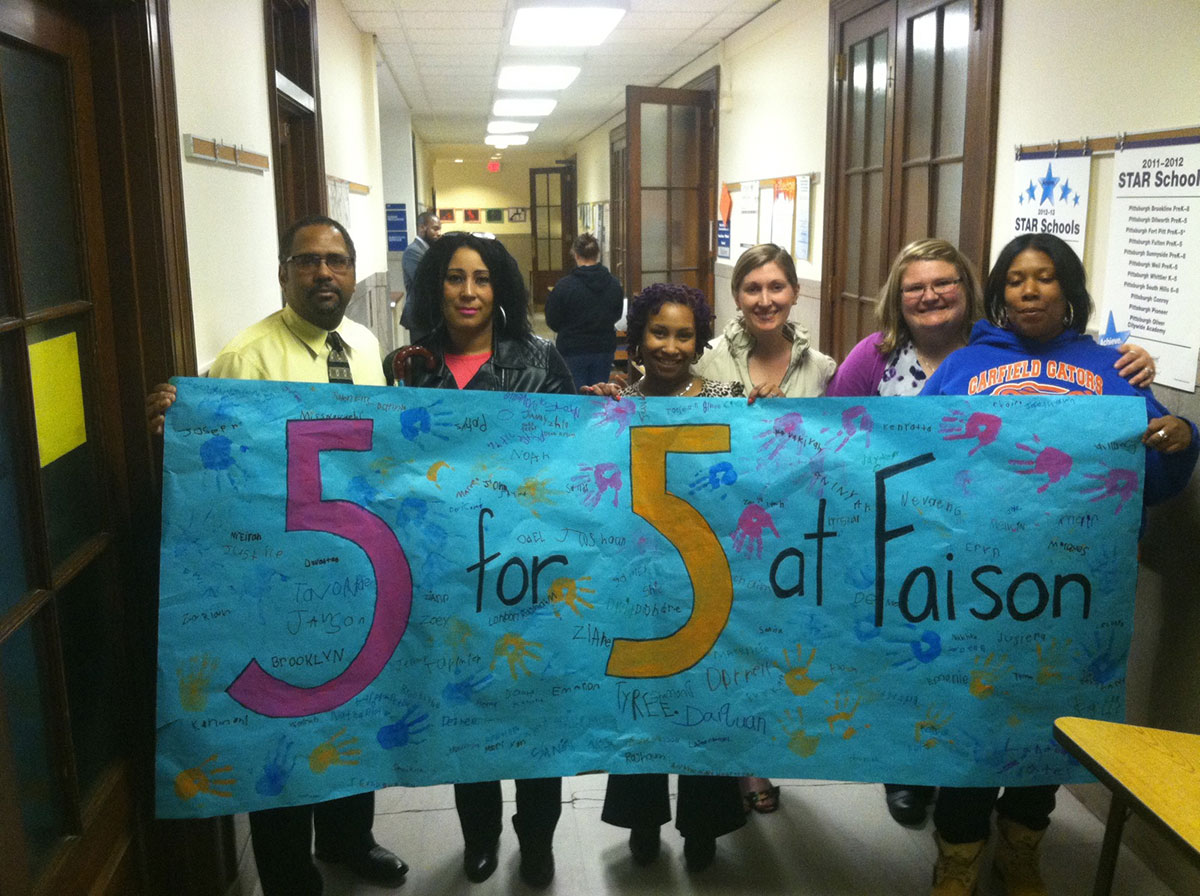 Parents from Pittsburgh Faison advocate for 5 teachers for 5 classes of Kindergarten and First Grade at the Board last night.
School Teams - Building a Parent Nation
Part of our work at A+ Schools focuses on supporting parent leaders in some of our most vulnerable schools to organize around and advocate for policies that will help their students through our parent nation program. Last night at the Pittsburgh Board of Public Education, the Pittsburgh Faison School Team brought just such an issue to the Board's attention.
Kindergarten and first grade parents came to the board to ask for their help. Over the past three years the school year has started with four kindergarten and four first grade teachers. Each year, the enrollment has expanded after the start of the school year. When class sizes exceed 27 students in these lower grades either an aide needs to be assigned, or a new teacher needs to be provided under board policy.
Since this has happened over the past three years, and the trend looks to continue, the parents were asking the board for 5 teachers for 5 classes of Kindergartners and First Graders. Their "5 for 5" ask was supported by teachers at Faison and over seventy parents who signed a petition to the Board.
We were happy to support the parents as they made this request. We know how important a good start to school is for children's long term success. The young scholars and parents at Faison deserve the stability of building a year-long relationship with a teacher. As one of our most vulnerable schools on a variety of indicators, we know that equity demands these students get the benefit of stability. We hope the Board supports the parents at Faison and finds a way to get a fifth teacher to both the kindergartners and first graders this coming school year.