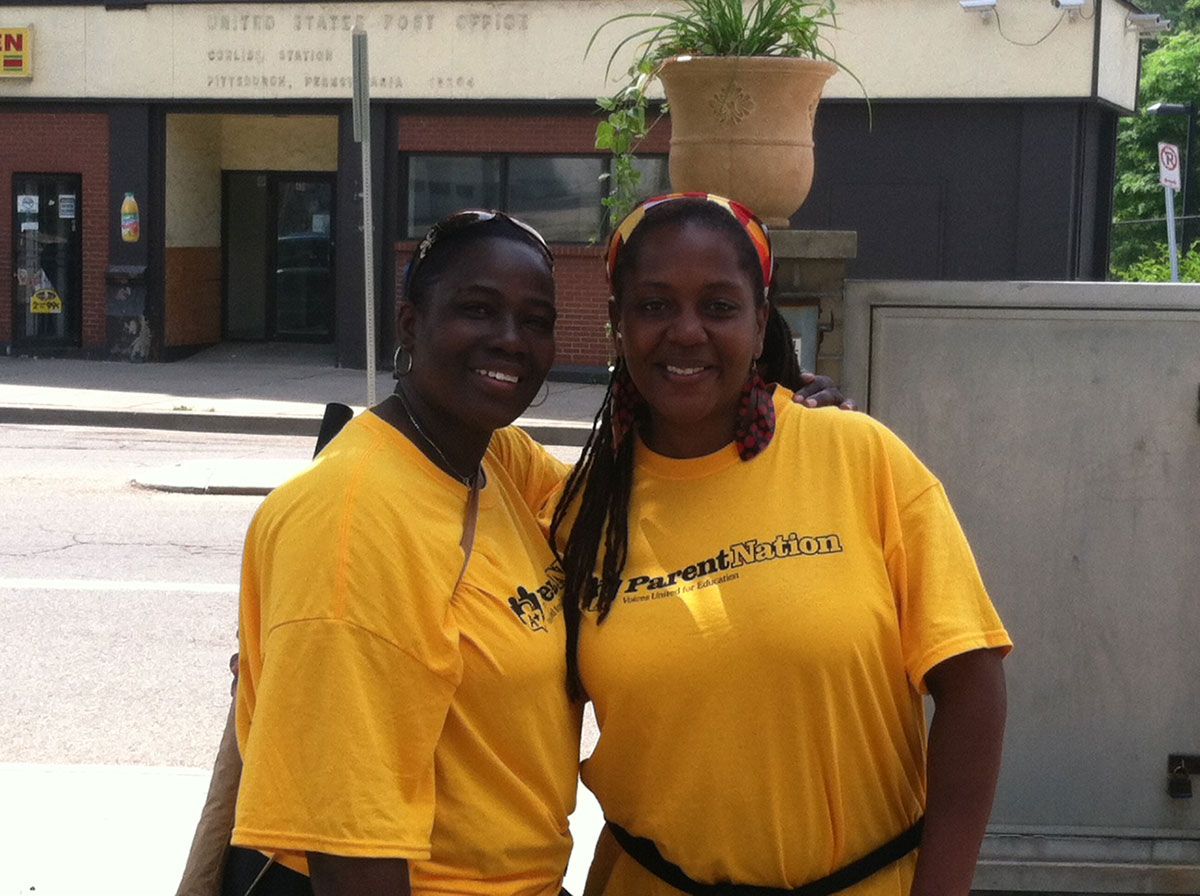 Parent Nation Meeting Tonight
It's a beautiful day in the neighborhood, and tonight parents in our Parent Nation program are meeting in Pittsburgh's Northside. These monthly meetings are an opportunity for parents associated with a school team and parents who want advocacy training to come together and share what they're learning and what they're working on at their different schools.
We know from the research that schools that have strong relationships among staff, students and parents have stronger outcomes. Parent Nation teams are working to build those relationships at 8 schools across Pittsburgh. These teams have done so much in the past year. From a walkability survey and advocating for transportation fixes at Langley, to creation of a parent resource center and volunteer program at King, parents are making an impact in our schools.
Our community organizers provide coaching, strategic advice, and training to help parents achieve the goals they create for themselves. Our goal is to help parents become strong advocates for their children and schools. Tonight's meeting is just another way in which we try to make that happen.
Enjoy your evening Pittsburgh. There's some learning going on in the neighborhood tonight.