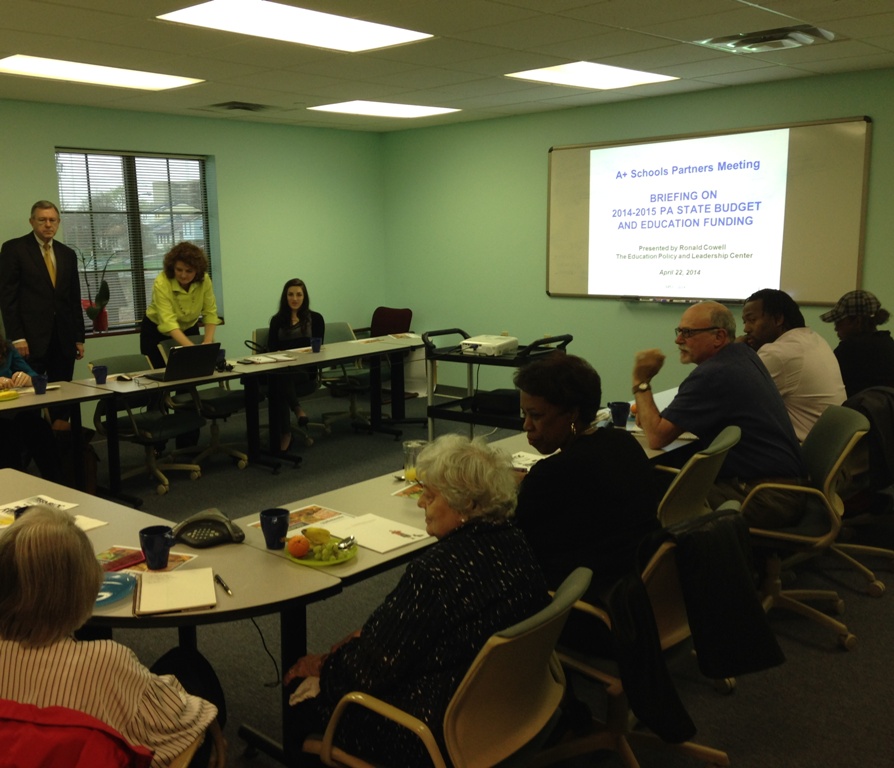 Ron Cowell kicking off his presentation to community partners.
Partners for Equity and Excellence
Good morning! Today we hosted a meeting of our Partners for Equity and Excellence and had Ron Cowell from the Education Policy and Leadership Center present about the state budget. We've been lucky to work with Ron in coalition for many years on the Pennsylvania School Funding Campaign. His expertise about what's happening in Harrisburg and the intricacies of the state budget is always illuminating.
The Partners in attendance come from a variety of community organizations across Pittsburgh that care about public education and want to learn more on a monthly basis about what's going on. We're lucky to have such a diverse group to work with. Through them, we are able to get the word out about a variety of issues facing public schools to various communities. It's just one way that we are able to ensure that there's an informed community in Pittsburgh that is armed with the facts about public education.
On a completely different note, congratulations to our Executive Director Carey Harris for being recognized last night by the Black Political Empowerment Project for her "dedication to and advocacy for the African American community." It was a great night of jazz and celebration of B-PEP's work as an advocate for voting rights and peace in our streets.