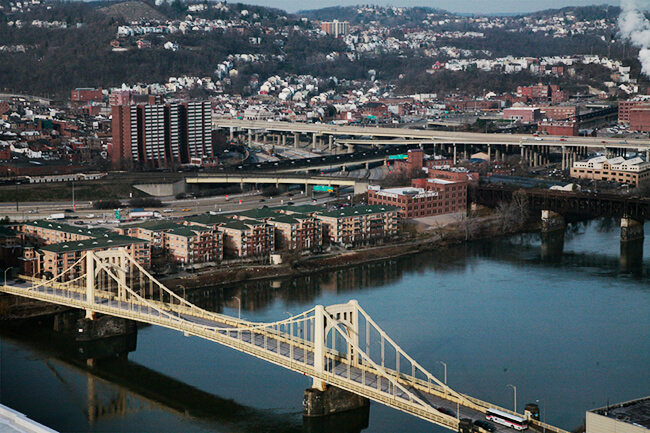 A few weeks ago, I wrote about the idea of a Just Pittsburgh after having a series of thought-provoking conversations on the concept of equity.
Our city is transforming, and in envisioning a Just Pittsburgh, I'd hoped that we, as a community, could expand our vision of what Pittsburgh can and should be.
To me, a Just Pittsburgh is one where opportunity is available to everyone, regardless of race, gender, poverty or any of the ways we render people "othered." It is a city where access is available to everyone as they strive to be part of the success story that Pittsburgh is becoming. It is a city where our air is healthy, our water is safe and every neighborhood is on a best-of list for what makes it a great place to be.
And perhaps most importantly, it is a city where the spirit that has propelled us to be named a "most livable" city truly embraces the notion of "livable for everyone."
This is an idea whose time has come. We may call it by different names -- #pittsburghforall or #onecity -- but more and more of us are coming to understand that only by making this a city for everyone can Pittsburgh truly deliver on the promise of lasting transformation.
This is a critical moment, and I really believe we have only a few short years to get it right. Getting it right has to be our priority, not just in philanthropy, but as members of a larger community who see what we can become, who see what we've already achieved, and who see that creating this just city doesn't mean taking away from some to give to others.
This is not a zero sum game. Being generous, being inclusive, being fair takes away from no one; it only adds.
We cannot let the divisive and destructive concept of the two Pittsburghs win. That is not the city we want to be. That is not the city that will succeed.
During some recent Endowments' meetings regarding this challenge, I was struck by differences in perspective about the work ahead. While Endowments staff tend to focus on the endgame--the outcomes and the even better city created after the work is done--a group of our grantees focused much more closely on the process of getting there and the importance of being included every step of the way.
The just outcome we envisioned was less meaningful without the just process.
With that in mind, the Endowments wants to know what a Just Pittsburgh means to you. I've shared some of my ideas, but I am simply one person and this is simply one institution, in a city filled with voices wanting to be heard. To me the whole idea of a "just" community is that the vision of it isn't framed by only a few; it is a vision shaped by a community of people working in community--inclusively, openly, together weaving a story of shared possibility.
So as the Endowments tries to figure out what our contribution to a better community might be, we want to hear from you: What does equity look like to you? What does a Just Pittsburgh mean to you?
We ask you to join us on our social media channels for conversation around #justpgh. We want to invite you to envision your best Pittsburgh, and in turn, we want to be challenged to think about our vision, and how we can make it better and stronger.
In the meantime, we'll host a #justpgh live chat via Twitter next week so that we can continue this dialogue. We'll take your questions, we'll offer our own and we'll talk together about how to make Just Pittsburgh happen. Stay tuned for the date and time.
After that, we'll make #justpgh part of our continuous conversation around p4 - People, Planet, Place, Performance.
Our goal is to make #justpgh more than a hashtag, more than an abstract concept of a moral, ethical and socially sound set of practices. To that end, I urge you to stay involved and keep talking to us about your Just Pittsburgh. In turn, we will host other chats.
A Just Pittsburgh will have to be our reality for this city to thrive. This reality starts and ends with all of us. We look forward to hearing from you.
---

Written by:



Grant Oliphant
President